Shippers' Authority holds orientation for newly elected executives of the GARSC
The Ghana Shippers' Authority (GSA) has held an orientation for the newly elected executives of the Greater Accra Regional Shipper Committee (GARSC) at the Shippers' House in Accra, on 2nd August 2022.
This follows the election of the executives for a two (2) year term, which was facilitated by the GSA on 22nd June 2022.
The GARSC is the oldest Regional Shipper Committee set up in 1994, to serve as a platform where importers, exporters, shipping and logistics service providers and relevant government agencies meet on regular basis to deliberate and find solutions to matters affecting the shipping and logistics sector.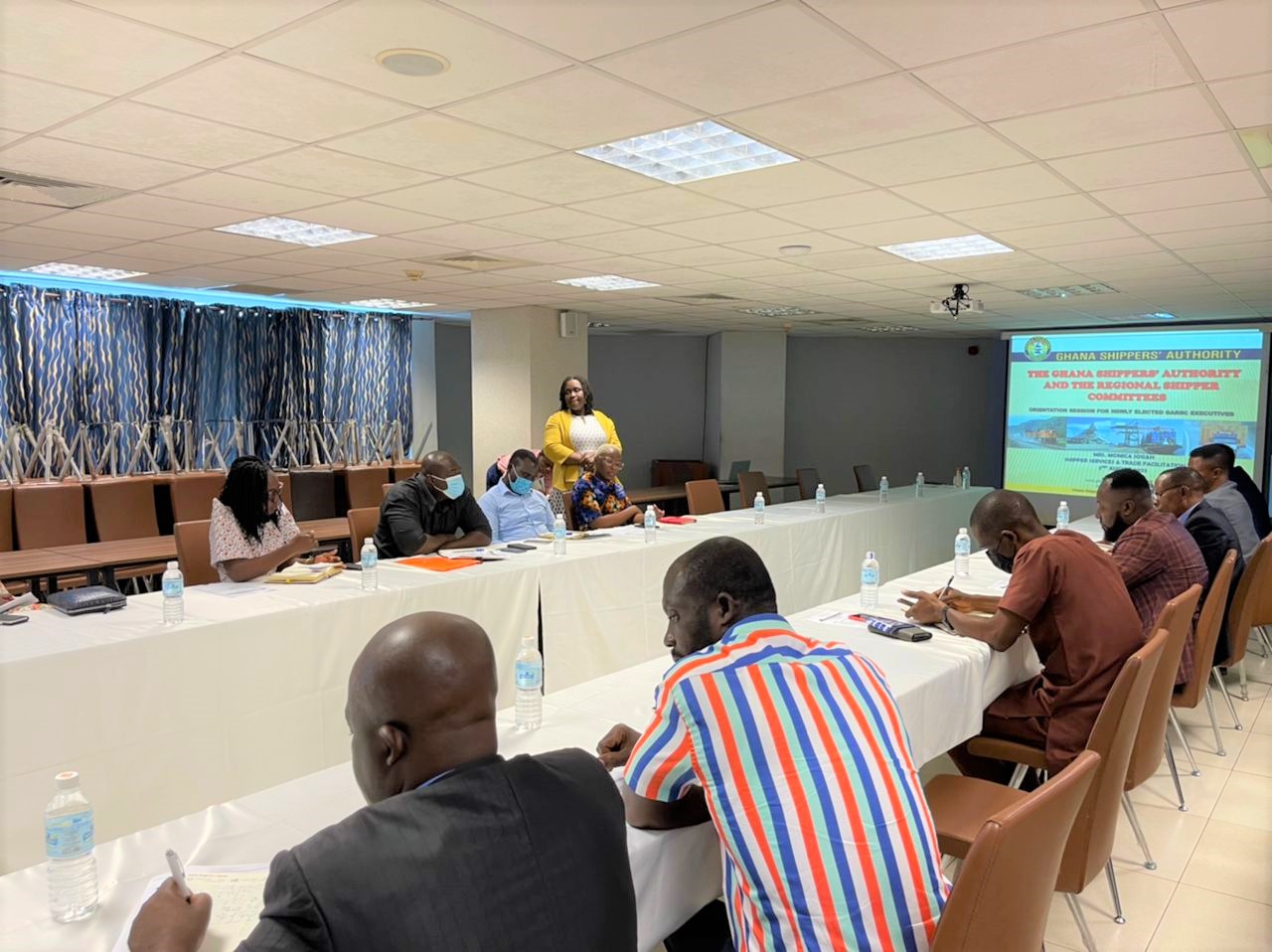 A cross section of participants at the orientation
The CEO of the GSA Ms. Benonita Bismarck charged the new executives to play their roles diligently as a support system to help protect and promote the interest of shippers: "You are here to represent your people so you should ensure to pass on every information to them. I urge you all to play your roles to ensure improvement in the industry", she said.
Ms. Bismarck said the GSA appreciates the support of the Regional Shipper Committees and called for more collaborations between stakeholders.
Head of the Shipper Services and Trade Facilitation Department of the GSA, Mrs. Monica Josiah sensitised the new executives on the mandate of the Authority and the roles and responsibilities of the GARSC. She noted that "the Regional Shipper Committees are problem-solving platforms" and encouraged other shippers who are not members to join.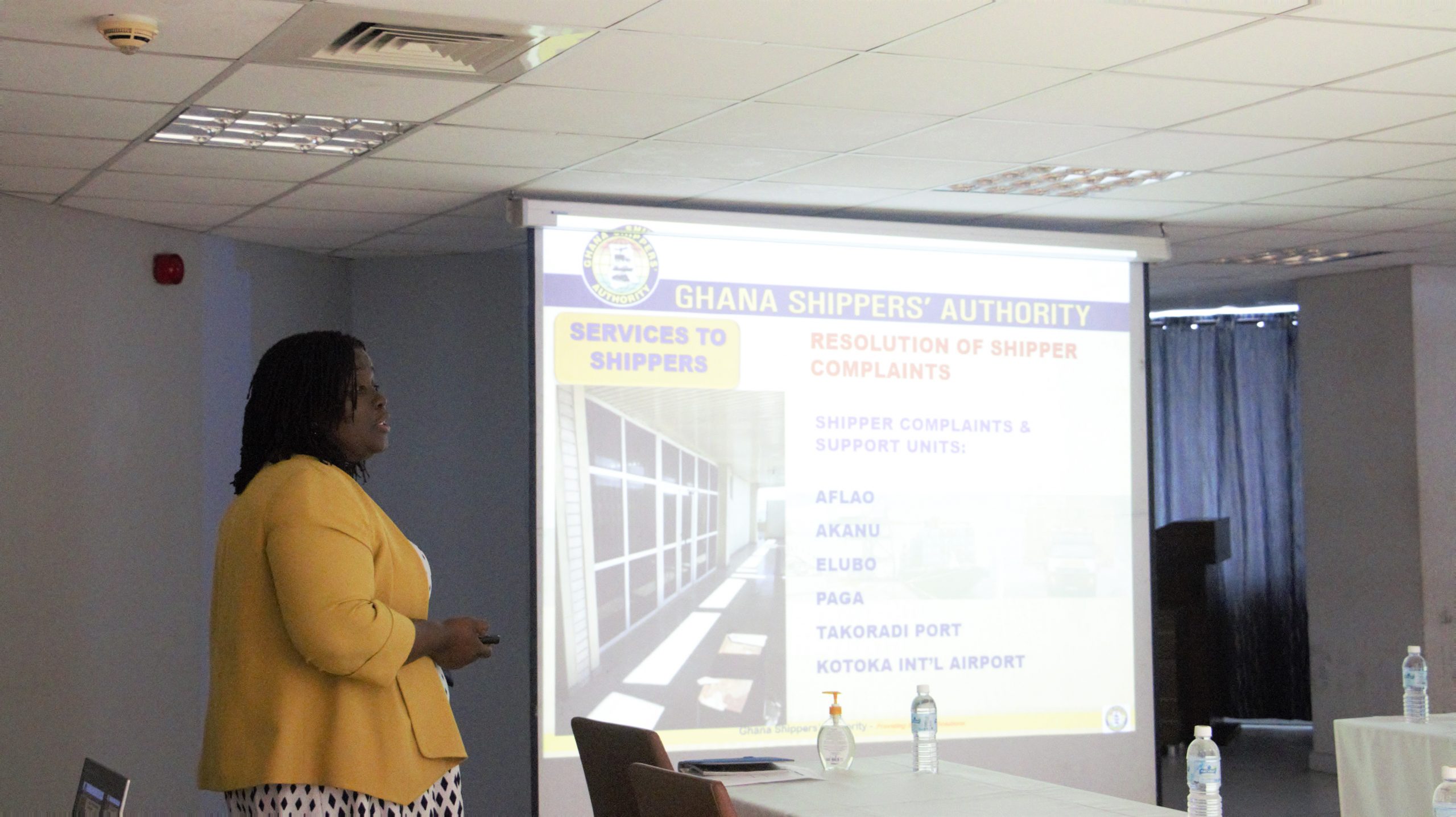 Head of Shipper Services and Trade Facilitation Department of the GSA Mrs. Monica Josiah gave the presentation during the orientation.
In a remark, the Chairman of the GARSC Mr. Samuel Addy said the Committee is already working to intensify collaborations with key stakeholders such as the Association of Ghana Industries (AGI) and the Ghana Union of Traders Association (GUTA).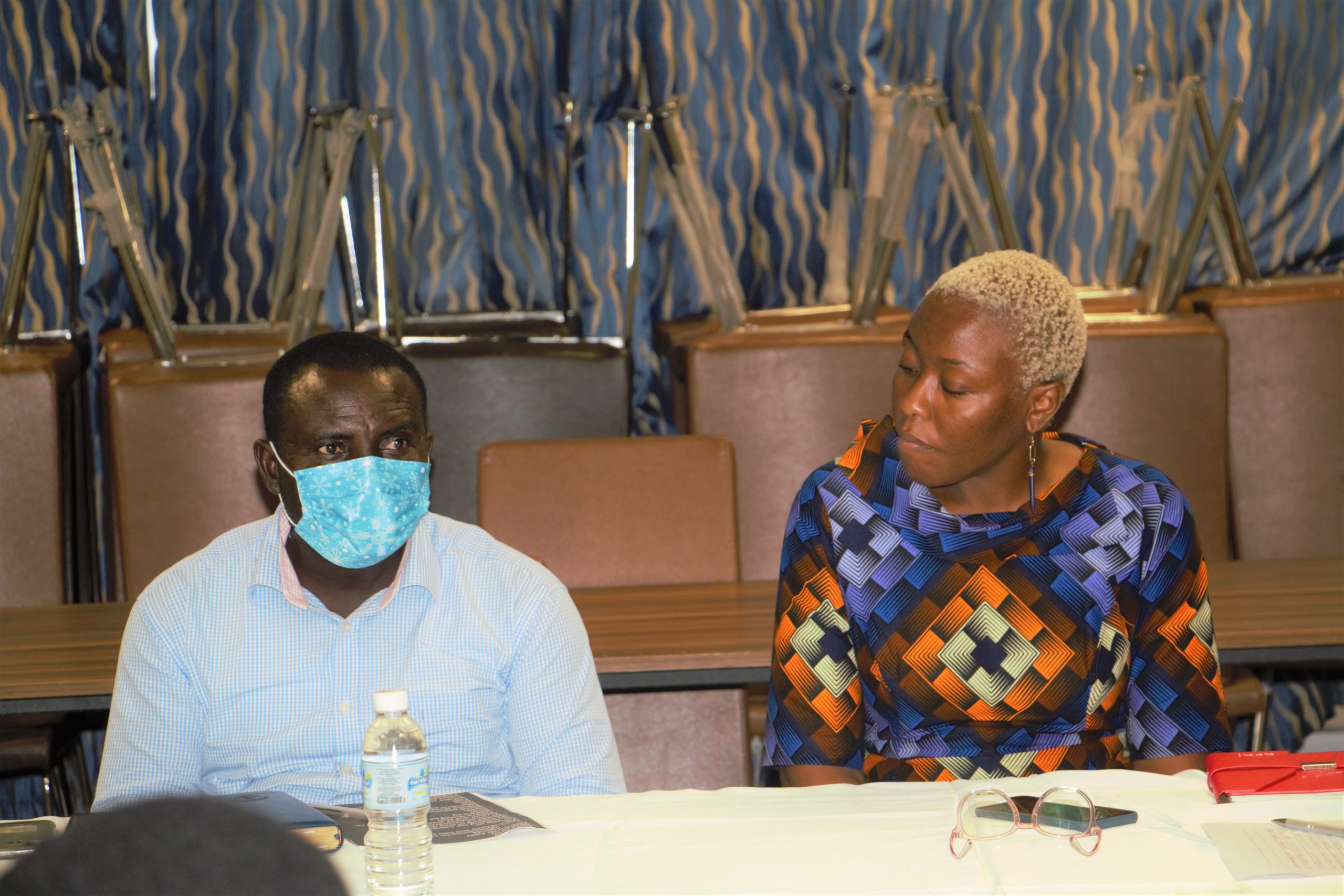 Chairman of the GARSC Mr. Samuel Addy (Left) and Vice Chairperson of the GARSC Ms. Amanda Gadzekpo (Right) during the orientation.
Other executives present raised concerns over issues such as Service Standards and Port Charges which have increased the cost of doing business at the ports.
Head of the Freight and Logistics Department of the GSA Mr. Fred Asiedu Dartey used the occasion to update the GARSC Executives on some ongoing engagements with the shipping lines operating in the country to address their concerns.
Source: GSA